Wholesale Poultry Products
Production, Import, Export and Trading of chicken, hen and turkey
SHB is the worldwide poultry trading company and supplier of poultry and other food products. For over four decades, SHB has experience in both wholesale and distribution of frozen poultry products.
Are you looking to purchase wholesale frozen poultry? We offer a large product range of Chicken, Hen, Turkey and Duck meat cuts and other frozen food products. With great care we source high quality poultry products from all major production regions of the world. Almost all of our food products are China, Vietnam, EU, HACCP, and BRC approved. Many of our frozen food products are available with strictly controlled Halal certification.
Packing sizes can be tailored to wholesale requirements and can be packed in 10KG – 20KG Export brand or plain packaging. For several years our merger's brand is well accepted in many parts of the world. It meets the highest quality standards required for foodservice as well as retail.
We are specialized in wholesale food import. Our main customers are importers and buyers in the following food sectors: Industry, Wholesale, Foodservice & Retail.
Chicken products can be delivered to Asia, Africa, Caribbean, Middle East, Oceania, North America and Europe. In short, worldwide shipping to any port. We deliver in quantities that suit your business, from a minimum full container load 40(FCL). In short, we ship worldwide to any port.
Wholesale frozen poultry food needed for your business? Direct factory price… Please contact us with your requirements to receive a quote.
Frozen Poultry Product List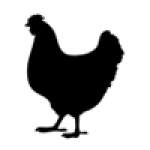 Chicken Products
GENERAL POULTRY PRODUCT SPECS
Origin: Brazil, Argentina, Chile
Grade: A
Spec: Frozen
Processing type:
Freezing process: Individually Quick Frozen
Packaging: Varies from 10KG |12KG |15KG |20KG Master Carton
Certification: HACCP | Halal | ISO
Delivery: From full container load 40FCL ≈ 27Metric Tons +/- 2%
* These are general specs. It can vary by product.