Description
Wholesale Milk Products Import, Export and Trading of Milk
Do you need full cream milk, half cream milk, skimmed milk, whole and low fat powder milk? SHB is the wholesale milk supplier of milk packed in tetra, bottle and in multilayer bags with polyethylene liner.
As an international trader of milk, we take care of the export and import all over the world from all major European production sites: Belgium, France, Poland and South America from Argentina, Brazil and Chile
Packing sizes can be tailored to individual customer requirements.
It meets the highest quality standards for foodservice distributors, as well as home-use.
We deliver our Milk products to Africa, Asia, Caribbean, Middle East, United Kingdom, Ireland and Europe. In short, worldwide shipping to any port is available.
Our main customers are active in the following food sectors: Industry , Wholesale, Foodservice & Retail.
Convinced? Contact us or get a Price Quote.
BOTTLE PACKAGE
Full cream: 0,5 and 1 liter
Half cream: 0,5 and 1 liter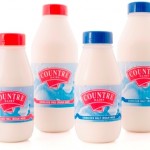 TETRA PACKAGE
Full cream: 0,5 and 1 liter
Half cream: 0,5 and 1 liter
Skimmed: 1 liter
MULTILAYER BAGS WITH POLYETHYLENE PACKAGE
Skimmed milk powder: 250-2500g small bags and 1000 kg big bags
Whole milk powder: 250-2500g small bags and 1000 kg big bags